News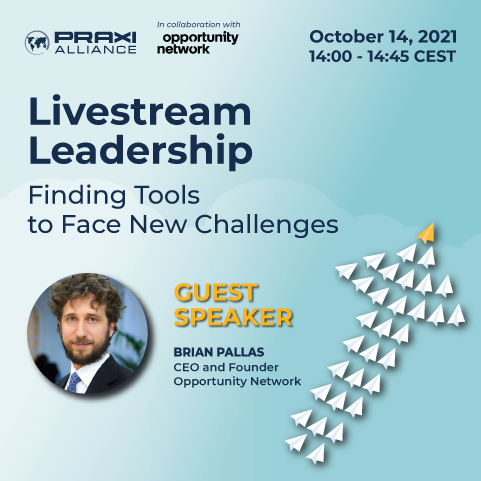 Webinar - October 14, 2021
Corporate executives are tasked with mapping the future, and in today's uncertain, hybrid environment, leaders are faced with challenges that no one could have predicted. What is on the agenda for top management?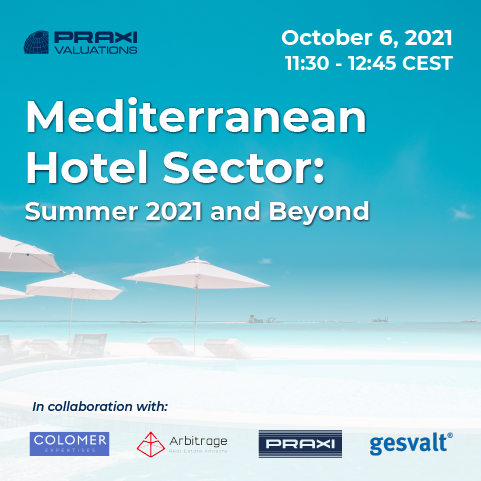 Webinar - October 6, 2021
During the PRAXI Valuations webinar on Wednesday 6 October 2021, managers and experts from the hotel and real estate sector shared colorful views about adapting to the unfolding complexities and how they plan to leverage changing business models to operate efficiently.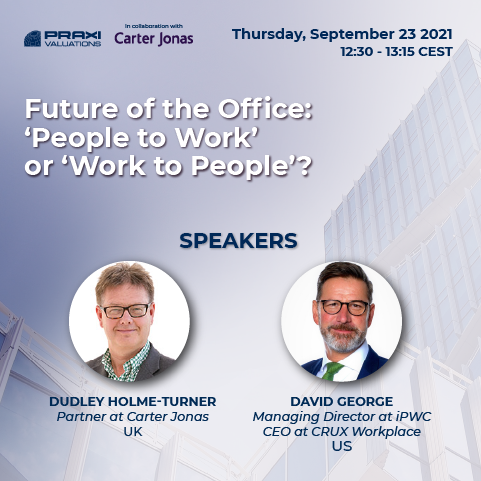 Webinar - September 23, 2021
Offices have seen a drastic change after the coronavirus. Since early 2020, companies adjusted their offices so that employees would feel safer; capacities has been reduced; in some companies employees worked in shifts and in others they have opted a full time of working remotely.

However, now, since 41.8% of the world population has received at least one dose of a COVID vaccine, how will the office look like? Will people go to work? Or will work go to them?

Find out more in the webinar hosted by the PRAXI Valuations' Partner Dudley Holme-Turner (Carter Jonas LLP) and David George, Managing Director at iPWC Ltd. (UK) & CEO of CRUX Workplace (US).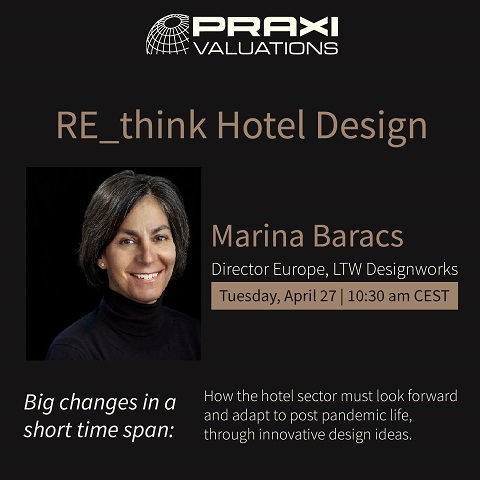 Virtual event - April 27, 2021
How is hotel design shifting to adapt to a post-pandemic world? The recording of the speech by Marina Baracs, Director Europe of LTW Designworks Pte Ltd, on the occasion of the PRAXI Valuations Global Independent Advisers virtual Summit, which took place on Tuesday 27 April 2021.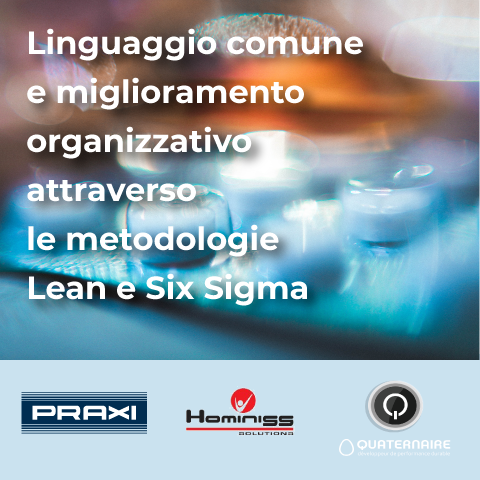 The project led by PRAXI to spread the Lean Culture within Chiesi Group is about to start. The project involves the Italian, French and Brazilian plants, with the aim of building a common language and spreading continuous improvement through the Lean and Six Sigma methodologies.